Pay-as-you-go Pricing Model

MicrostockBridge charges you only the actual data transfer and data storage usage in the month.
Data transfer rate: 5GB data transfer for $1
Data storage rate: 5GB storage for $1/month
And, of course, we do accept PayPal.
Just a Click from Adobe Lightroom

Using MicrostockBridge plugin to export your stock photo directly from Adobe Lightroom. Say goodbye to the slow web upload or FTP client.
Distribute all Agencies in Seconds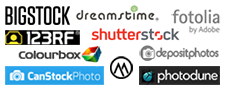 MicrostockBridge currently supported 10+ Microstock agencies -- Shutterstock, Fotolia, Dreamstime, 123RF, Bigstock, Canstockphotos, Depositphotos, Photodune, Colourbox, Mostphotos. The more agencies support will be available in the near future.
Fast and Secure Background Service

Save your time for doing the more important things in your life. No worries of your contents uploaded, we used the most advanced cryptography algorithm and per user permission-based to secure your stock photos.
Keyword Checking and Suggestion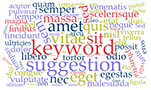 No worries if you have no idea about the keyword. Just input the title and let us suggest keywords for you. Also, we checked the keyword duplication and reserved word too.
Long-Term Backup and New Agencies Kickstart

Your stock photo will be here with MicrostockBridge forever. Nothing could take them from us. Also, you can re-upload all your stored contents to any new microstock agencies with just a few steps.